FEATURE: Get involved with Norwich Biomakers
Who are Norwich biomakers?
Norwich Biomakers is an exciting open group that brings together academics and non-academics ranging from biologists, technologists, electronics, software and creatives students and staff from John Innes Centre, UEA and the Earlham institute in order to share skills and ideas to answer some of biology's questions.
Norwich biomakers holds events in Norwich like mixers to bring together an interdisciplinary group of people to tackle biological problems. In the past events have looked at range of biological areas from biofactories to seed breeding. Please see below a list of upcoming events and links to get involved.
 building solutions to biological challenges
Norwich Biomakers are supported by Innovation New Anglia which relies on European Regional Development Fund and OpenPlant which relies on funding from the BBSRC. The group was established in September 2017, and has monthly member meetings, with over 140 Biomakers now involved! The group forms collaborative efforts with members from University of East Anglia working with members from other hubs at Cambridge University and other non-academia based members to develop their ideas.
Dr. Colette Matthewman, Norwich Biomakers
At Norwich Biomakers the workshops and challenges vary. For example on the right here you will see a prototype plant microbial fuel cell in the making. This was put together by GoBio's own Aaron Hunter. In this fuel cell there will be grass that grows to provide power. All equipment, instructions and help were provided.
A plant microbial fuel cell in the making..
The Norwich hub is organised and led by Dr. Collette Matthewman, Aaron Hunter and Nicola. Members join the biomakers and can form teams of different skilled individuals from industry or academia. Norwich biomakers promotes the Biomaker challenge. The Biomaker challenge is separate from Norwich Biomakers, but can help groups and projects with tech and oppotunities for further training.
 With the Biomaker challenge you can apply for an Arduino starter kit for building electronic circuits; an Actuator kit- solder free prototype kit like Lego, sidekick components and prototyping board to help prototyping and a programmable touchscreen for a user interface to help make your idea reality. On top of this each team is given a support package of up to £1,000 to make their idea a reality. Previous examples of group efforts include to production of an of a machine to detect pathogens in sewage sludge and a PCR-based antibiotic resistance gene detector. Final projects are then invited to exhibit at the Biomaker Fayre bringing together academics and non-academics, and this year is held on 27th October 2018. Training events are held by Biomaker challenge to support groups on 3D design, soldering and introduction to Arduino.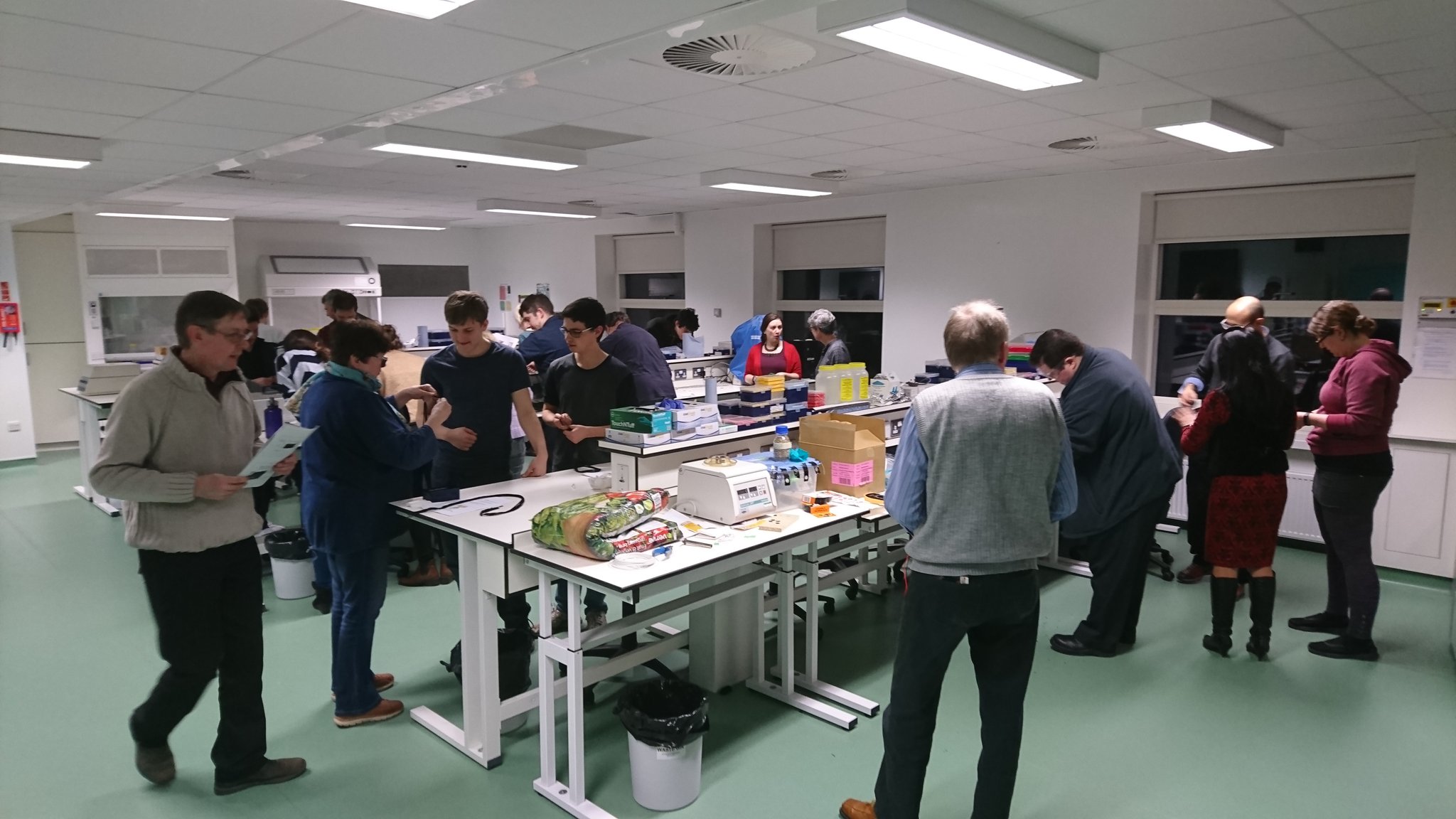 UPCOMING EVENTS
Norwich Biomakers social & AGM – September 20th 2018, St. Andrew's Brewhouse, Norwich
To find out about the next meet up click here